Just like every year, our program offers also accompanying events. This year with a little upgrade – a majority of them takes place in our newly-opened Patra café.
---
On November 4, you can look forward to the Women in Music discussion with the Berlin queer legend Ena Lind. Together with her Czech female colleagues, she will talk about marginalization of women in music. The discussion will be in English and will be translated into sign language as well.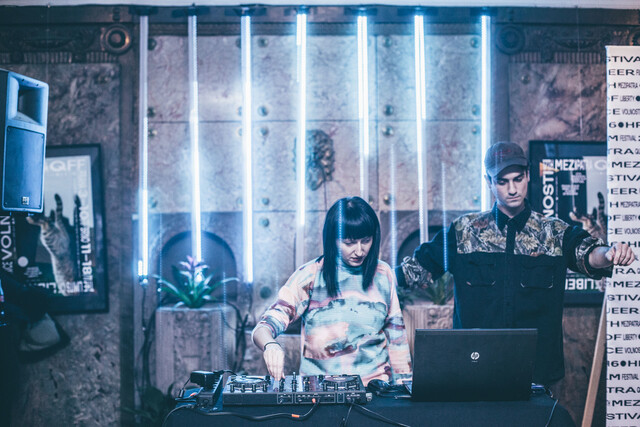 ---
In cooperation with Alfred ve dvoře, we present the exclusive premiere of the Kjell Theøry performance. Chicago company ATOM-r combines Alan Turing's mathematical texts with Guillaume Apollinaire's hundred-year-old play The Breasts of Tiresias. You can see the performance in Venuše ve Švehlovce on November 7. Tickets are available at GoOut.
---
On Tuesday, November 7, you can hear another of our guests from abroad, Aleksandr Kondakov from the European University in St. Petersburg, and his lecture Struggle for Words about the queer media discourse in Russia.
---
Stop by for #TheGalleryProject exhibition opening upstairs in Patra café on November 1. If you can't make it, you can see the collection of over 90 pieces by 42 artists from the Transnational Queer Underground on-line platform until November 30.