Are all lesbians on film dangerous and bloodthirsty? What is the difference between bisexuality and pansexuality? How heated is the discussion on LGBTQ+ in Africa, actually? All of your questions will be answered as part of a discussion series brought to you by Mezipatra during the Prague Pride. Each discussion starts at 7:00 pm and is in Czech only. Followed by English friendly screenings, starting 8:30 pm every day from August 8–11. You can find us in the Kampus Hybernská space at Hybernská 4, and naturally on Grindr or Tinder as well. Free admission to all events.
You can also join the Facebook event!
---
This year we have prepared for you:


Tuesday, August 8
7:00 pm – Pub quiz

8:30 pm – Best of Shorts 2015–2016 (screening)
Wednesday, August 9
7:00 pm – Queer Africa (discussion)

8:30 pm – The Wound (screening)
Thursday, August 10
7:00 pm – Girls Just Wanna Have Fun (discussion)

8:30 pm – My Summer of Love (screening)
Friday, August 11
7:00 pm – Beyond categories (discussion)

8:30 pm – The Center of My World (Die Mitte der Welt) (screening)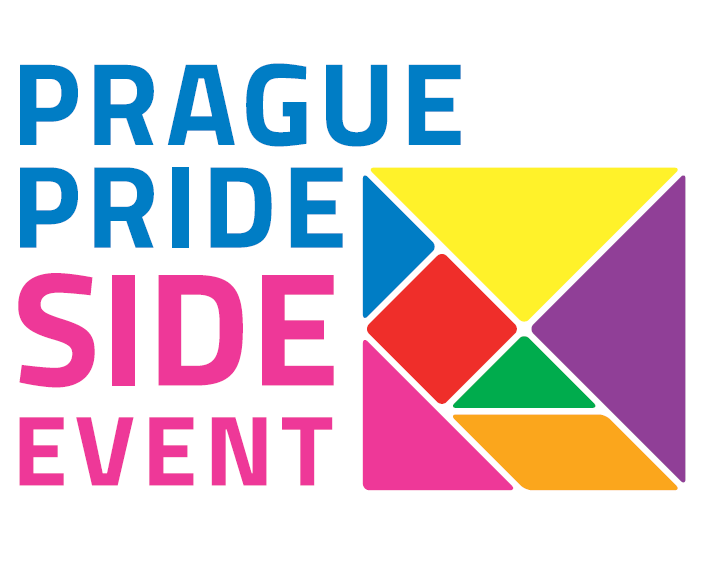 Detailed program:


TUESDAY, August 8
7:00 pm – Mezipatra: Pub quiz
Do you know the answers to the trickiest questions in the TV show Taxík? Do you wish that Aleš Háma was gay? Do you prefer a Friday episode of AZ-kvíz to visiting the Termix club? Can you name all of Honza Musil's partners or Aneta Langerová's albums without hesitation? If so, then this event is for you! Take part in a queer edition of the classic pub quiz and show off your knowledge. You can compete in teams of two to five people. The prices include season tickets for Mezipatra QFF in November.
8:30 pm – Screening: Best of Shorts 2015–2016
Let's start with looking back at the most distinctive short films from the last two years of the festival. US/Brazilian short movie Tom in America remembers Tom of Finland, a famously provocative illustrator and probably the most noticeable figure of 20th century gay culture. Icelandic movie Playing with Balls, sleepy comedy Partners or the subtle Vad som inte sägs provide a fresh look into women's world. The Friend from Tel Aviv investigates trans identity and the hot Cuban movie ALFA proves that porn doesn't have to be about sex. For film connoisseurs we chose a horror short film, Pyotr495, and an unconventional animated movie, Moms on Fire.
Screened in original languages with Czech and English subtitles.
---
WEDNESDAY, August 9
7:00 pm – Snack with discussion: Queer Africa
It can get pretty tough for the LGBTQ+ community in Africa. Does our perception of the continent differ from the reality, though? Is there a difference between the more progressive South Africa, popular tourist destinations in the North and conservative Sub-Saharan countries? What role do sexuality and gender play during the initiation rituals and how are they perceived by various religions? You can find out more about the situation of queer minority in an exciting discussion with Czech experts.
Unfortunately, this event is in Czech only.
8:30 pm – Screening: The Wound (Inxeba)
John Trengove, South Africa / Germany / Netherlands / France, 2017, 88 min
Like every year, Xolani is returning to the mountains to take part in the transformation of young boys into men. This time, a youth from a rich urban family is going to go through the traditional initiation ritual. Xolani is the one going to help him undergo this major change and become his guardian. But the youth's identity touches Xolani's life far more and reminds him why he returns to the mountains every year. It is not only because of tradition. There is someone there who pulls him back to the mountain village.
Screened in original languages with Czech and English subtitles.
---
THURSDAY, August 10
7:00 pm – Snack with discussion: Girls Just Wanna Have Fun
Since the time of Basic Instinct and Catherine Tramell, the cold-blooded killer played by Sharon Stone, film viewers have been under the impression that it is not advisable to trust lesbian or other queer characters on the silver screen. Are lesbian protagonists really more bloodthirsty than the rest of the population, or are we to blame common prejudices? You will get your answers in a discussion on the most frequent negative stereotypes that appeared in Hollywood films of the 80's and 90's. We will also talk about essential queer films whose protagonists set out on the seductive path of crime.
Unfortunately, this event is in Czech only.
8:30 pm – Screening: My Summer of Love
Pawel Pawlikowski, UK, 2004, 86 min
Mona is imprisoned in rural England, where she lives with her brother, a reformed sinner who found limitless faith in God after being released from prison. A relationship with a married man presents itself to Mona as a possibility to escape, but all hope vanishes with their breakup. Everything suddenly changes after she meets the peculiar Tamsin, which transforms the summer reality into an exciting adventure. But no summer lasts forever…
Screened in English with Czech subtitles.
---
FRIDAY, August 11
7:00 pm – Snack with discussion: Beyond Categories
Bisexuality and pansexuality: some people consider these to be millennial fads or just a phase before "really" coming out. How do pansexuals differ from bisexuals? Why do so many people still believe in the myth that they are just hedonistic cheaters? Come and expand your horizons in a discussion with experts right before the film screening. Among other things, the topics will include changing perceptions of sexuality in various historical periods and cultures.
Unfortunately this event is in Czech only.
8:30 pm – Screening: The Center of My World (Die Mitte der Welt)
Jakob M. Erwa, Germany / Austria, 2016, 115 min
After returning from a French summer course, 17-year-old Phil finds out that his hometown has been hit by a storm. Not only the town's perfectly neat gardens have been shattered, though. A weird tension can be sensed between Phil's mother Glass and his sister Dianne. Not being able to solve the mystery and wanting to escape from the tense atmosphere at home, Phil spends the rest of the summer side by side with his best friend Kat. But things get even more complicated when he falls in love with Nicholas, their new classmate.
Screened in German with Czech and English subtitles.
The film is presented in cooperation with the Austrian Cultural Forum.