Mezipatra Queer Film Festival in Prage takes place from November 4 to 11, then it moves to Brno.

The theme of the 22nd edition is to Celebrate Life. Apart from feature, short and documentary films, the festival also offers the popular Industry section.

The main program attractions are Boy Meets Boy, The Divide (Le Fracture) which won a Queer Palm in Cannes, and Genderation documentary by the German director Monika Treut.
After the virtual edition, Mezipatra will welcome its audiences in cinemas on November 4, after the opening ceremony in Lucerna cinema. The program will run until November 11 and then move to Brno, where it will end with the audience award presentation on November 20. Once again, Mezipatra's program is packed with the crème de la crème of feature and documentary films. The festival also features parties, fascinating discussions and the Industry section with talented queer filmmakers. Symbolically, the theme of the 22nd edition is to Celebrate Life: "This year's Mezipatra represents a comeback to the big screen, and the competition section will show a mosaic of the best queer films of today," says festival director Pavel Bicek. "Together with our audiences, we would like to celebrate cinema, queer stories, and, above all, the chance to be together," he concludes.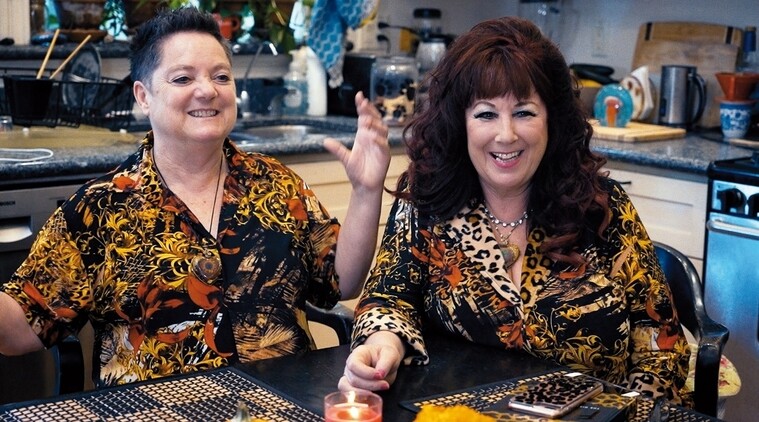 One of the most eagerly awaited films this year is the Queer Palm winner from Cannes 2021, The Divide (Le Fracture). This unique film takes place in the chaotic environment of a Parisian hospital, an intersection of lives of people of different social backgrounds and political persuasions. Boy Meets Boy is another film in the main competition. Its main protagonist, Johannes, enjoys night life in full on his trip to Berlin. On the dance floor, he meets Harry, and they go on wandering around the city and confronting their different views on life and relationships. Documentary buffs may look forward to the latest work of the iconic queer artist Monika Treut, who returns to the protagonists of her groundbreaking documentary Gendernauts, on the San Francisco transgender community in the 1990s. The sequel, Genderation, offers not only a current and personal account of the changes in LGBTQ+ activism, but also ecology, gentrification, and the ways how to enjoy old age.
Festival passes which enable you to see 7 films for the price of 5 are available until October 15. They are available for CZK 690 in Prague (cinemas Lucerna, Světozor and Pilotů) and in Brno (Art cinema). More information at www.mezipatra.cz.
Media contact
Karolína Poliaková
This email address is being protected from spambots. You need JavaScript enabled to view it.
+420 734 111 409